What to Consider for Guitar Lessons
The guitar is one of the most exciting instruments to learn, and guitar lessons are a great way to learn music on one of the most popular and portable instruments. The guitar is a relatively newer instrument that is still evolving. Guitar lessons and general methodology are changing to adapt to the needs of the guitar student in today's age. Now more than ever, students have a plentitude of options for guitar lessons and guitar teachers—some of which include in-home lessons, online guitar lessons, and group lessons.
Learning music online has come a long way recently. With more people spending time at home, the demand for online guitar lessons has increased. Guitar teachers have adapted to meet this rising demand for online guitar lessons, creating and perfecting new ways to deliver music education through screens. While the virtual marketplace has given potential students more options when learning an instrument, the intimidating supply of teachers available means that it can be tough for a beginner to know what they are looking for. At Forbes Music, we work closely with our teaching partners to pair each student with the online guitar teacher that best suits their personal music learning needs.
Here is a brief overview of what potential students should expect, as well as a guide to help you decide if online guitar lessons are right for you.
Online Guitar Lessons Vs. In-Home:
When considering a music study plan, it is important to take into account several factors: What are your goals and ambitions in learning the guitar? How much time do you have to devote to practicing the instrument on a weekly basis? What genre are you most interested in learning? What is your current skill level? All of these important considerations will be addressed in private lessons with a guitar teacher—whether that be through an online guitar lesson or in-home. A differentiating factor of online guitar lessons, as opposed to lessons in-home, is that the student is not limited to a guitar teacher near-by. Sometimes, the ideal guitar teacher may be in a different town, city, or region. This geographical problem can easily be solved through lessons online.
How do online guitar lessons work?
Online guitar lessons work similarly to in-home lessons. Being prepared for your virtual music lesson with the right equipment and appropriate space is critical for a smooth experience. At the beginning of any guitar lesson, you will need your guitar to be plugged in (if it is an electric guitar), tuned up, and ready to play. With an online lesson, however, you will need to make sure that you are set up in front of your computer or tablet and that your hands can be easily seen through the camera. This is important because your teacher will need to see how you are playing the guitar in order to guide you through the lesson material, mechanics, and technique. An important difference between the in-home and online guitar lesson is that, due to synchronization issues, it will be difficult for the teacher and student to play at the same time. Most video platforms suffer from varying degrees of latency. While we are a few years away from this challenge being marginalized, this will probably not make a difference in a beginner guitar lesson where the effect may be negligible. This may pose a small logistical challenge for an intermediate guitar student whose goals include playing in an ensemble or starting a band.
Is a guitar teacher worth it?
When looking for online lessons, many students may come across pre-recorded lessons on YouTube or on other various content sites. While it is possible for a student to teach themselves guitar from pre-recorded lesson videos, it can be difficult and frustrating if they are beginners and do not know what is necessary for them to advance on the instruments. A lack of personalized feedback is often the main challenge for those using lesson videos. Without direct feedback from an instructor, it's difficult to know if a student is playing a passage correctly. Students can not ask questions to a lesson video and expect thoughtful answers. Having a teacher to interact with can simplify the process, accelerate progress and the achievement of one's personal goals. If nothing else, a guitar teacher is a worthwhile investment in terms of the time and effort that a student will waste while trying to teach themselves with online content.
Meet a Few Of Our Teachers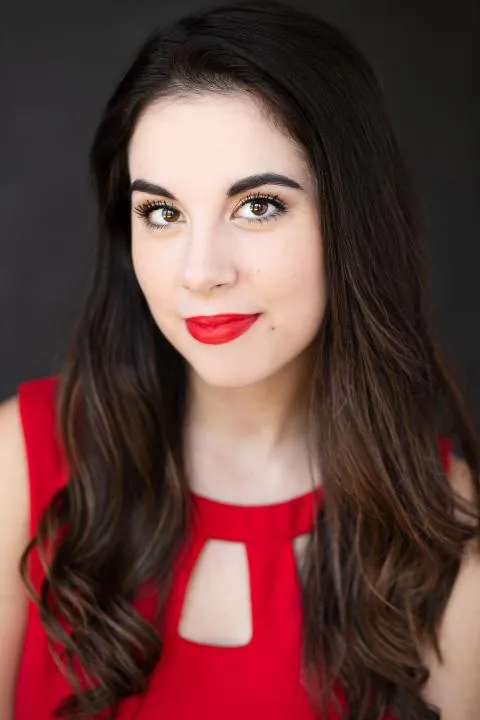 Voice, Singing, Piano, Keyboard, General Music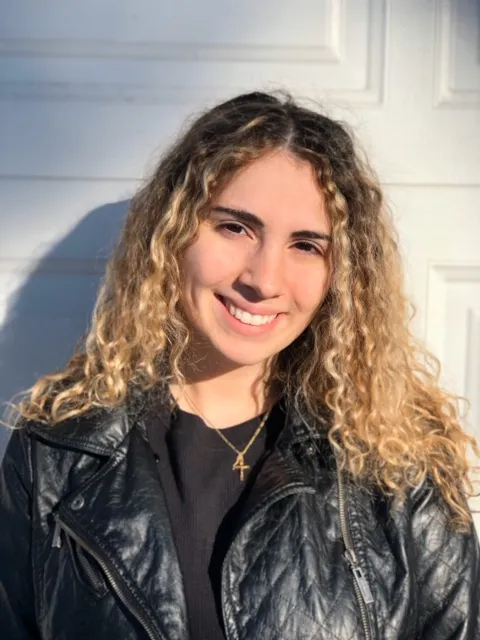 Voice, Guitar, Ukulele, Piano, Songwriting, Musical Theatre, Music Theory
Drums, Percussion, Woodwinds, Brass, Music Theory, Adjudication
Clarinet, Piano, Saxophone, Flute, General Music, Music Theory
Voice, Music Theory, General Music
Voice, Piano, Songwriting, Improvisation, Music Theory, General Music
Voice, Piano, Music Theory, General Music
Violin, Viola, Piano, Music Theory, General Music
Violin, VIola, Cello, Piano, Voice
Piano, Voice, Musical Theatre, Songwriting, Music Theory
How Skill and Age Relate to Guitar lessons:
Guitar lessons can benefit people of all ages and skill levels. Studies have shown that guitar lessons for kids provide many benefits to young children throughout adulthood. Because children develop at different rates, age tends to be less important than the facility of fine motor skills. A child that begins guitar lessons at an appropriate age will enjoy the life-long benefits of having studied guitar in their youth.
Strong scientific evidence correlates general music and guitar lessons in childhood with strong verbal skills, higher self-esteem, higher test scores, and better overall school and work performance later in life.
What should a beginner guitarist learn?
A beginner guitarist should first learn about their instrument. Early lesson material will cover the different parts of the guitar, such as the neck, fingerboard, bridge, and, if it is an electric guitar, how to plug the guitar into an amplifier and adjust the settings. First lessons will also include the proper way to hold the guitar, as well as posture and how to tune the instrument. From there, the teacher will likely guide the student into playing simple melodies and chords using  a metronome to stress rhythmic fundamentals. One way the teacher will integrate all of this basic material—rhythm, melody, harmony, key signatures—is by teaching songs to the student. Songs are an excellent way for a student to improve on the instrument while building a solid musical foundation and repertoire.
Are guitar lessons for adults effective?
No age is too late to begin to learn the guitar. At Forbes Music, we believe that any time is the right time to pursue guitar lessons. We provide guitar lessons for all ages and skill levels, including beginners, kids, and adults. Anyone can learn the songs they love at any age in life. Music has a positive impact on working memory capacity and processing speed, and has proven to delay cognitive decline. The benefits of taking guitar lessons are immeasurable, beyond simply learning songs. Regardless of the reason, we will work to find a guitar lesson plan that works for your schedule and skill level.
"We've had a wonderful experience and would recommend Forbes to others who are looking for a reliable and professional music lesson company, with great instructors."
"When the pandemic hit, Forbes quickly adapted online. Not only did this help music teachers stay financially stable during unprecedented times, but allows students to continue learning."
"The office staff is extremely accommodating. One of the greatest things about FMC is they connect students with teachers. This allows the teachers to focus on doing what they do best, teaching music."
"Forbes Music Company is very professional. They make lessons very easy, and the teachers and staff are very kind and helpful. Very highly recommended!"
"Philip is such an amazing trombone teacher. We are so lucky he was able to work with our son. It kept him up to speed during pandemic!"
"We truly enjoyed the experience with your company. They really had a great bond over zoom. The time was full of encouragement and gave Joel the desire to practice on his own."
"My daughter has been taking voice lessons form Forbes and her singing has become more controlled and dynamic, and yet the natural quality of her lovely voice has not been obscured, rather, it's been enhanced under the sensitive tutelage of Vickie."
"The company really cares about its teachers and the staff makes sure to know both teachers and students on a personal level. I am so grateful for such an incredible and fulfilling experience!"
"My teacher has been incredibly helpful. My voice has noticeably changed. I had a performance last weekend and woke up the next day ready to sing again. This was huge – I normally lose my voice! Very grateful to have her incredible ear and talent every week."
"My kids love the lessons. Great teachers and flexibility in schedule. Overall, very dependable service."
Cost and Time Investment for Guitar Lessons:
In-home and online guitar lessons are an investment. Ultimately, the cost of guitar lessons may differ depending on several factors including your area, the length and frequency of lessons, and potentially a long term scheduling plan. Rest assured, it's more than possible to find an affordable teacher that accommodates your needs, budget, and skill level. 
How much should I spend on my first guitar?
It is not necessary to spend a small fortune on one's first guitar. What is necessary, however, is to consider what kind of music you would like to play. Interested in rock and blues? An electric guitar could be the way to go. Some guitar makers offer an electric guitar package that includes all the essentials to get started. Fender offers the Squier Stratocaster Pack, which includes a classic Stratocaster guitar and an amplifier, as well as a cable and accessories for under two hundred dollars. An acoustic guitar is the appropriate choice for students seeking to learn country, folk, or Americana. A used acoustic guitar in decent condition can be acquired for less than two hundred dollars. A private guitar teacher can be helpful when it comes to purchasing your first guitar, and offer suggestions of things to consider for the right choice.
Highest Client Happiness Index™
Forbes Music has the highest client Happiness Index™ in the industry and gives you the confidence to know you're in good hands. With proven results and satisfaction, Forbes Music Company provides an unmatched private lessons experience either in-home or online, with the best teachers anywhere. We go beyond the notes to teach some of life's greatest lessons.
Ready to Start Learning Music?