Guitar Music Lessons In-Home & Online
The guitar is undoubtedly one of the most popular instruments to learn, and has captivated aspiring musicians for generations. As a relatively modern instrument still evolving in its styles and techniques, guitar lessons and teaching methods have also adapted to cater to the needs of today's aspiring guitarists. In the digital age, the opportunities for guitar students have expanded in remarkable ways, providing a rich tapestry of choices. Whether you're interested in the intimacy of in-home lessons, the convenience of online guitar lessons, or the camaraderie of group classes, the world of guitar instruction is at your fingertips. 
Helpful Insights 
Benefits of Learning Guitar
Should I take guitar lessons?
Whether you're picking up the guitar as a hobby or pursuing it more seriously, learning to play the guitar offers a wide range of benefits, both in terms of personal development and enjoyment. 
Playing the guitar allows you to express yourself through music. You can create melodies, harmonies, and rhythms that convey your emotions and thoughts.

Music has therapeutic effects, and playing the guitar can be a stress-relieving activity. Strumming or picking the strings can be a relaxing and meditative experience.

Learning to play an instrument enhances cognitive skills like memory, problem-solving, and multitasking. It can also improve your ability to focus and concentrate.

Guitar playing requires precise finger movements and coordination. Over time, this can improve your fine motor skills and hand-eye coordination.

As you progress in your guitar playing, you gain a sense of accomplishment and self-assurance. Mastering a new song or technique can be a confidence booster.

The guitar is a versatile instrument. You can play a wide range of music genres, from classical to rock to blues, giving you the ability to explore various musical styles.

Guitars are relatively portable, allowing you to take your music with you wherever you go. This makes it a great companion for travel or impromptu performances.
Helpful Insights
In-home music lessons offer a convenient and personalized learning experience right in the comfort of your own home. With in-home music lessons, students can avoid the hassle of commuting and enjoy the convenience of having a qualified music teacher come to them. Whether you're a beginner or an advanced musician, in-home lessons allow for individualized instruction tailored to your specific needs and goals. Plus, learning in a familiar environment can foster a sense of comfort and confidence, allowing students to fully immerse themselves in the joy of music.
Helpful Insights
When it comes to online guitar lessons, finding the best fit means selecting a program that aligns with your specific guitar learning needs. Whether you're interested in folk, rock, or country music, online guitar teachers excel in tailoring their instruction to match your preferred music style. Online music teachers offer convenience and flexibility, allowing students to schedule lessons that fit their busy lifestyles. Unlike in-home lessons, where your options may be limited to nearby teachers, online guitar lessons offer the advantage of choosing from a wider pool of instructors, allowing you to find your ideal teacher, even if they are located further away.
Helpful Insights
Benefits of Learning Guitar with Music Lessons
Can I learn to play guitar by myself online? 
While the wealth of guitar tutorial content available on platforms like YouTube and various websites offers a convenient way for aspiring musicians to get started, there's no denying the invaluable advantages of learning guitar with professional music lessons. A dedicated guitar instructor simplifies the learning process, accelerates your progress, and helps you achieve your unique musical goals. Beyond mastering the guitar, a teacher's guidance and direct feedback ensures that the time and effort you invest are well-spent.
Helpful Insights
Meet a Few Of Our Teachers
Flute, Piano, Voice, Clarinet, Saxophone, Music Theory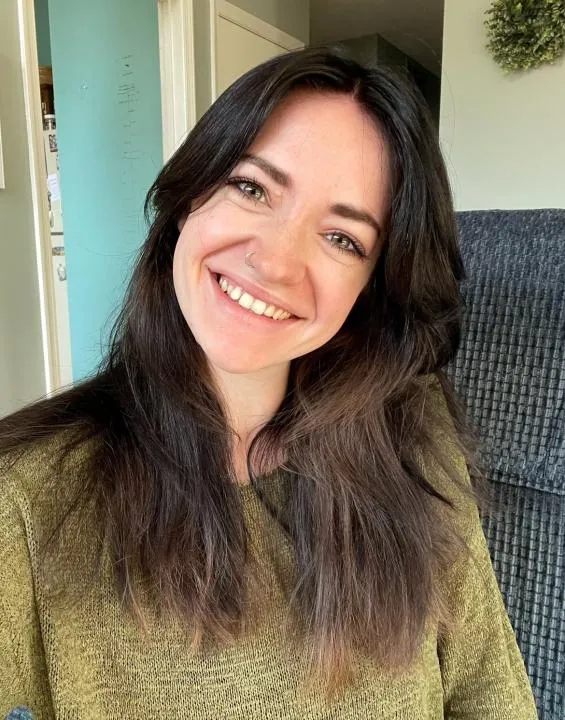 Voice, Musical Theatre, Music Theory, General Music
Voice, Musical Theatre, Piano, Keyboard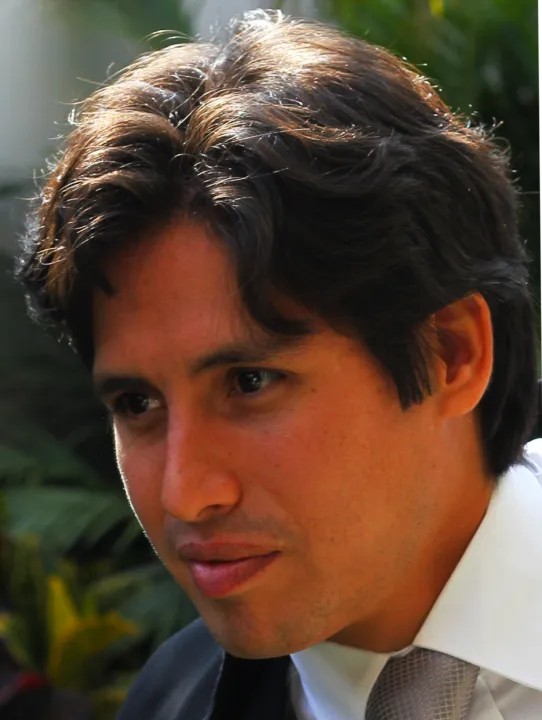 Piano, Voice, Keyboards, Improvisation, Songwriting, Music Theory
Voice, Music Theory, General Music, Songwriting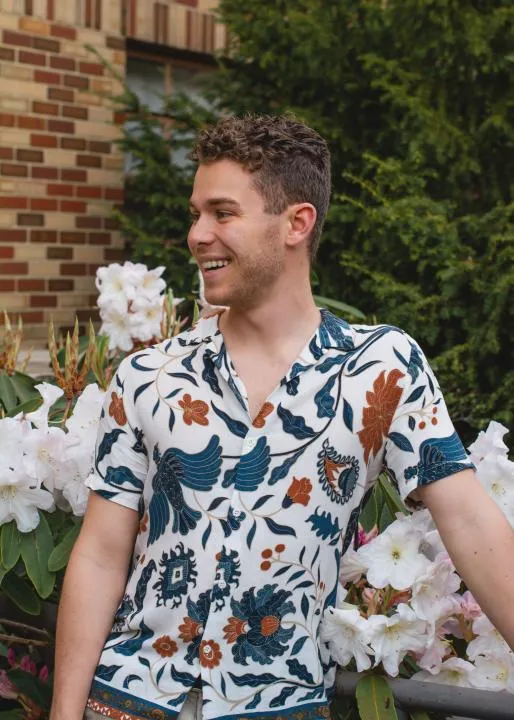 Piano, Keyboard, General Music, Music Theory
Voice, Piano, Songwriting, Musical Theatre, Composition
Drums, Percussion, Voice, Piano, Songwriting, Improvisation, Music Theory, General Music
Voice, Piano, Songwriting, Improvisation, Music Theory, General Music
Everyone Can Learn to Play Guitar
How difficult is it to play guitar?  What age should a child start guitar lessons?
Learning to play the guitar is an accessible and rewarding journey that's open to individuals of all ages and backgrounds. The difficulty of playing the guitar largely depends on your personal goals and expectations. While mastering complex solos and intricate fingerpicking patterns may require advanced skills, playing basic chords and strumming simple songs can be relatively easy to pick up for beginners. The versatility of the guitar means that you can start at a comfortable level and progressively challenge yourself as you gain experience.
All Beginner Guitarists Start With the Basics
Parts of the guitar, including the neck, fingerboard, bridge, and amplifier settings (for electric guitars)

Proper guitar holding techniques and posture

Tuning the instrument

Introduction to rhythmic fundamentals using a metronome

Guidance on playing simple melodies and chords
Guitar Lessons for Kids
When it comes to children starting guitar lessons, there's no strict age requirement. Many children as young as six or seven can begin learning the guitar, as long as they have the attention span and dexterity needed for the instrument. However, it's essential to choose an age-appropriate guitar and lessons that cater to their developmental stage and interests. As children grow and mature, their musical abilities can also evolve, allowing for more complex learning. Ultimately, the best time for a child to start guitar lessons depends on their individual readiness and enthusiasm for the instrument.
Strong scientific evidence correlates general music and guitar lessons in childhood with strong verbal skills, higher self-esteem, higher test scores, and better overall school and work performance later in life.
Guitar Lessons for Adults 
Learning to play the guitar is a timeless pursuit that knows no age limits. At Forbes Music, we hold the belief that it's never too late to explore the world of guitar playing, regardless of your age or skill level. Playing the guitar offers more than just a repertoire of songs; it can significantly enhance cognitive functions and working memory capacity, making it a beneficial endeavor for adults. Whether your motivation is to strum your favorite tunes, explore a new hobby, or experience the many benefits of playing the guitar, we're dedicated to helping you find the perfect guitar lesson plan that aligns with your schedule and skill level.
Helpful Insights
"Top notch organization and group of music professionals. Had a great experience from reaching out for information to scheduling and taking lessons."
"My daughter has been taking voice lessons form Forbes and her singing has become more controlled and dynamic, and yet the natural quality of her lovely voice has not been obscured, rather, it's been enhanced under the sensitive tutelage of Vickie."
"My son says Ashley is the best voice coach he's had! Thank you for sending her our way. She is fantastic!!"
"My teacher has been incredibly helpful. My voice has noticeably changed. I had a performance last weekend and woke up the next day ready to sing again. This was huge – I normally lose my voice! Very grateful to have her incredible ear and talent every week."
"We truly enjoyed the experience with your company. They really had a great bond over zoom. The time was full of encouragement and gave Joel the desire to practice on his own."
"The entire experience was great! We loved your professionalism, promptness, clear rules, kind and human touch, and Garet was so very nice, polite, competent and truly amazing motivating the kids and moving them forward."
"We have been taking piano lessons with Forbes for years and have been extremely happy. Our teacher is like family. We have recommended Forbes to many friends and family."
"You and your team are always so lovely to work with and the kids just adore Nica. :)"
"I recommend Forbes to all of my friends! They do the hard part of vetting quality teachers and working with your schedule. They make it easy for us as a family to remain dedicated to having our child learn an instrument and love it!"
"They have a significantly better starting pay than their competitors. I also seamlessly transitioned to virtual lessons as a result of Covid-19, and my pay has not been affected."
Cost and Time Investment for Guitar Lessons
How long will it take me to learn guitar? How much will I need to practice? 
These are the main questions that linger in the minds of those setting out to master the guitar: "How long will it take me to learn guitar?" and "How much will I need to practice?" While there's no one-size-fits-all answer to these questions, the investment of both time and cost plays an important role in determining your progress and proficiency on the guitar. While guitar lessons are an investment in cost and time, they are worth it when you find the right guitar and best fit guitar teacher for you.
How much is a guitar? When choosing your guitar, the most important thing to consider is the kind of music you would like to play. Interested in rock and blues? An electric guitar could be the way to go. Some guitar makers offer an electric guitar package that includes all the essentials to get started. Fender offers the Squier Stratocaster Pack, which includes a classic Stratocaster guitar and an amplifier, as well as a cable and accessories for under two hundred dollars. An acoustic guitar is the appropriate choice for students seeking to learn country, folk, or Americana. A used acoustic guitar in decent condition can be acquired for less than two hundred dollars. A private guitar teacher can be helpful when it comes to purchasing your first guitar, and offer suggestions of things to consider for the right choice.
How much do guitar lessons cost? The cost of guitar lessons may differ depending on your area, the length and frequency of lessons, and potentially a long term scheduling plan. There are many ways to find an affordable teacher that accommodates your needs, budget, and skill level.
Helpful Insights 
Highest Client Happiness Index™
Forbes Music has the highest client Happiness Index™ in the industry and gives you the confidence to know you're in good hands. With proven results and satisfaction, Forbes Music Company provides an unmatched private lessons experience either in-home or online, with the best teachers anywhere. We go beyond the notes to teach some of life's greatest lessons.
Ready to Start Learning Music?