In the beginning of humanity's music-making, the voice was the first instrument. Naturally, singing is many people's first exposure to music-making. Almost everybody sings, even if just for fun, and many have a desire to learn how to use and refine their voice. Today, students have many options for singing lessons and vocal coaches—including in-home lessons, group lessons, and online voice lessons.
Online music learning has come a long way in the past year. Now that more people are spending time at home, the demand for online voice lessons has increased. Vocal coaches have adapted to meet this rising demand for online vocal training, creating and perfecting new ways to shape their student's voices remotely. While the virtual marketplace has given potential students more options for singing lessons, the intimidating supply of teachers available means that it can be tough for someone at any level to know what they are looking for. At Forbes Music, we work closely with our teaching partners to pair each student with the online vocal coach that best suits their personal music learning needs.
Here is a brief overview of what potential students should expect, as well as a guide to help you decide if online singing lessons are right for you.
Online Singing Lessons Vs. In-Home:
When trying to decide between in-home and online singing lessons, it is important to first consider one's singing goals—What musical style is the student interested in learning? How much time do they plan on practicing in between their lessons? Are they learning to sing in order to join an ensemble or choir, or simply to improve their voice and build their relationship to music? In order to get the most out of singing lessons, students should have a general idea of what they are looking for before they begin. These goals can change during the course of private voice study, and they often do, but having a general idea can help a vocal coach assess a student's skill level in relation to what they would like to achieve with singing lessons. 
The question then becomes, Should I study voice in-home or online? A key benefit of online lessons, as opposed to in-home, is that the student is not limited to the vocal coaches available in their area. Sometimes the best vocal coach for a student is in a different city or even region. In this case, the student will benefit from specifically on-line lessons.
How do online singing lessons work?
Like any lesson, preparation is key. If you have an idea of what you want to learn, or an end goal in mind, an instructor will be able to help you get there. Lessons typically follow a similar outline. The voice is no different from guitar or piano, where warmups are a great way to prepare your voice before working on complex concepts. Breathing exercises, vocalizes, posture and technique are important aspects that a teacher will spend a considerable amount of time on. Proper technique is critical to ensuring a safe and healthy singing experience. Additionally, you can expect to cover things like pitch matching, phrasing, articulations, and dynamics through repertoire and song studies. Online singing lessons generally have a similar experience to lessons in-home, so it's a great alternative if your preferred teacher is not local.  
Are online singing lessons worth it? 
Absolutely. The voice is a fragile instrument that if used improperly, can lead to many health issues down the road. While possible, teaching oneself to sing from pre-recorded lesson content commonly found on YouTube and other websites is a difficult endeavor to undertake, especially if the student is a beginner. Pre-recorded lessons can not provide the personalized feedback that is so critical in the early stages of the singing process. In short, this means that a beginning vocal student will not know what to do with the material that they find online—a student cannot ask questions to the teacher in a pre-recorded video. Additionally, having another ear there to assess who well a student may match pitch or phrase properly is very important since it's often difficult to hear yourself. This is a major benefit of studying singing with a private voice teacher. And further, the teacher will work closely with a student to assess their level and give them personalized lesson content that will help them achieve their goals as directly and effectively as possible.
Meet a Few Of Our Teachers
Guitar, Piano, Bass, Songwriting, Improvisation, Music Theory, General Music
Violin, Piano, Guitar, Music Theory, General Music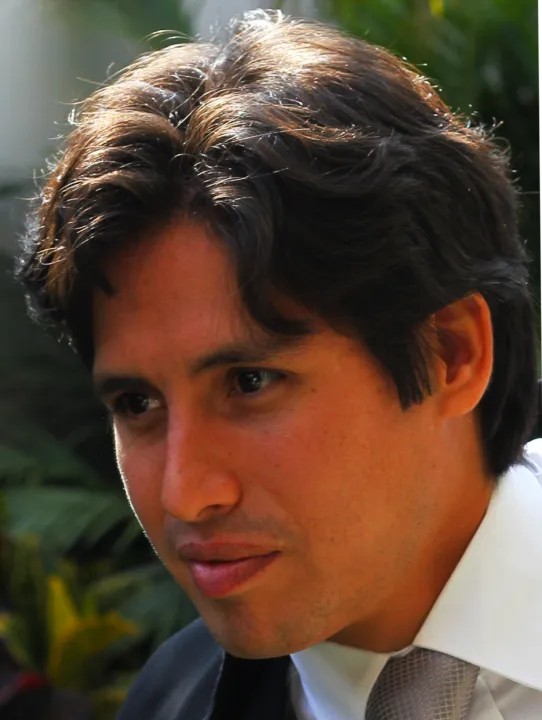 Piano, Voice, Keyboards, Improvisation, Songwriting, Music Theory
Voice, Piano, Clarinet, Music Theory, General Music
Voice, Piano, General Music, Music Theory
Piano, Guitar, Drums, Voice, Ukulele, Songwriting, Audio Production, Music Theory, General Music
Voice, Songwriting, Music Theory, General Music
Guitar, Drums, Improvisation, Songwriting, Music Theory
Voice, Piano, Songwriting, Improvisation, Music Theory, General Music
Voice, Piano, Music Theory, General Music
How Skill and Age Relate to Singing lessons:
Learning how to use one's voice can benefit people of all ages and skill levels. Students often find that they will gain confidence and intimacy with their voice as they progress through their lessons—which very often translate to other areas of life such as public speaking and interpersonal relationships. 
In beginner singing lessons, the teacher will often focus on the fundamentals of vocal production such as learning the correct breathing process as well as learning the layout of the vocal mechanism. Students will learn about techniques such as breathing from the diaphragm and proper breath support. Teachers will also focus on the fundamentals of music, such as scales, key centers, and time signatures by practicing solfege and vocal-warm ups with students. As students progress, they will learn songs and develop repertoire that they can perform in a variety of contexts.  
What age should a child start singing lessons?
While every child is different, all children benefit from starting singing lessons at a young age. Studies have shown that voice lessons and music lessons in general provide several benefits to the developing child throughout adulthood, including strong verbal skills, higher self-esteem, higher test scores, and better overall school and work performance later in life. Children as young as three can begin to learn to use their voices and build a foundational relationship with music that will develop over the course of their lives. 
Is it too late for voice lessons?
Developing one's relationship to music through singing is a lifelong pursuit. No age is too late to learn how to sing the songs that one loves, or to give new depth to the songs that one already knows. At Forbes Music, we believe that any time is the right time to begin singing lessons—whether the student is five, 25, or 75. Music lessons do not only benefit the young; studies have proven music to delay cognitive decline as well as providing a positive impact on working memory capacity and processing speed. Older learners will find voice lessons to be a great help to their mental health and general well-being. Regardless of age or motivation, at Forbes, we will work to find a singing lesson plan that aligns with your schedule and skill level. 
"My son says Ashley is the best voice coach he's had! Thank you for sending her our way. She is fantastic!!"
"We truly enjoyed the experience with your company. They really had a great bond over zoom. The time was full of encouragement and gave Joel the desire to practice on his own."
"You and your team are always so lovely to work with and the kids just adore Nica. :)"
"The company really cares about its teachers and the staff makes sure to know both teachers and students on a personal level. I am so grateful for such an incredible and fulfilling experience!"
"Nica has been a wonderful, talented teacher.  She is always willing and able to answer my questions and I have learned a lot from her. She is a delightful person as well and we have fun during our sessions."
"Very professional and fun-spirited music teachers. The company is efficient and well organized. We love Forbes!"
"The entire experience was great! We loved your professionalism, promptness, clear rules, kind and human touch, and Garet was so very nice, polite, competent and truly amazing motivating the kids and moving them forward."
"Working with Forbes has given me the wonderful balance of having the personal freedom to call the shots, while retaining the luxury of having a team in place to support me when I need it."
"Being an instructor for Forbes Music Company has been the best experience. Their support for their staff transcends to the success we as instructors are able to deliver to our students."
"Top notch organization and group of music professionals. Had a great experience from reaching out for information to scheduling and taking lessons."
Cost and Time Investment for Online Singing Lessons:
In-home and online singing lessons are an investment in the amount of time that you will spend in the lessons as well as practicing outside of the lesson. In order to get the most out of your lessons, it is important to have time to set aside to practice during the week. Vocal improvement tends to be correlated with the amount of time a student practices outside of a lesson—but it is also important to spend time resting the voice after practice. The ideal practice schedule is something that a private vocal teacher can help you establish.
What do voice lessons cost?
 Ultimately, the cost of singing lessons may differ depending on your area, the length and frequency of lessons, and potentially a long term scheduling plan, but it is possible to find an affordable teacher that accommodates your needs, budget, and skill level. Aside from the costs of the lessons themselves you can expect to have some small costs in terms of equipment for private online vocal lessons. An advancing beginner student will benefit from a USB microphone and a good pair of headphones, which can be purchased inexpensively for under two hundred dollars. Many people find that Apple's earbuds with built-in microphone are also a good, relatively inexpensive option.
Overall, how much do singing lessons cost? Relatively little, compared to learning other instruments. While singing lessons are an investment in cost and time, they are worth it if you consider both the long term health benefits of taking music lessons, as well as the day-to-day joy that exploring one's voice can bring.
Highest Client Happiness Index™
Forbes Music has the highest client Happiness Index™ in the industry and gives you the confidence to know you're in good hands. With proven results and satisfaction, Forbes Music Company provides an unmatched private lessons experience either in-home or online, with the best teachers anywhere. We go beyond the notes to teach some of life's greatest lessons.
Ready to Start Learning Music?