Singing Lessons In-Home & Online
Singing is often considered a universal form of expression that has the ability to resonate and inspire people. Which is why many aspiring vocalists wish to explore, refine, and master the art of vocal expression. In today's world, music students are fortunate that there are so many choices when it comes to their learning journey, with numerous options for singing lessons and experienced vocal coaches. This is why it can be so important to find the right teacher and lesson plan. These options include the comfort of in-home lessons, the camaraderie of group sessions, and the convenience of online voice lessons, all aimed at nurturing the vocal talents of students at any level.
Helpful Insights 
Benefits of Voice Lessons
Vocal lessons offer a wide range of benefits, not only for aspiring singers but for individuals from various walks of life. Whether you're a beginner or an experienced vocalist, there's always room for growth and improvement through dedicated vocal instruction.
Improved Vocal Technique:

Vocal lessons focus on proper breathing, posture, and vocal control, enabling you to sing more efficiently and with less strain.

Enhanced Vocal Range:

Through vocal exercises and training, you can expand your vocal range and hit higher or lower notes with ease.

Pitch Accuracy:

Vocal lessons help you develop a strong sense of pitch, allowing you to sing in tune with precision.

Increased Confidence:

As you improve your singing skills and technique, your confidence as a performer and communicator grows.

Improved Breathing:

Vocal exercises emphasize proper breath control, which can enhance lung capacity and overall lung health.

Language Skills:

Singing can enhance language skills, including pronunciation and articulation, which can be beneficial in multilingual contexts.

Cognitive Benefits:

Vocal lessons stimulate cognitive functions, including memory, problem-solving, and creativity.
Helpful Insights
Taking In-Home Vocal Lessons
In-home music lessons offer a convenient and personalized learning experience right in the comfort of your own home. With in-home vocal lessons, students can avoid the hassle of commuting and enjoy the convenience of having a qualified music teacher come to them. Whether you're a beginner or an advanced vocalist, in-home lessons allow for individualized instruction tailored to your specific needs and goals. Plus, learning in a familiar environment can foster a sense of comfort and confidence, allowing students to fully immerse themselves in the joy of music.
Helpful Insights
Taking Vocal Lessons Online
When it comes to online vocal lessons, finding the best fit means selecting a program that aligns with your specific vocalist needs. Whether you're interested in country, rock, pop, classical, R&B, reggae, metal, folk or opera music, online voice teachers excel in tailoring their instruction to match your preferred music style. Online music teachers offer convenience and flexibility, allowing students to schedule lessons that fit their busy lifestyles. Unlike in-home lessons, where your options may be limited to nearby teachers, online vocal lessons offer the advantage of choosing from a wider pool of instructors, allowing you to find your ideal teacher, even if they are located further away.
Helpful Insights
Benefits of Learning to Sing with Music Lessons
Can I learn to sing by myself online? 
While it's possible to attempt self-guided vocal training using readily available pre-recorded lessons on platforms like YouTube and other websites, it's a challenging path to navigate, particularly for beginners. The primary challenge lies in the absence of personalized feedback, which is particularly important in the early stages of vocal development. Having a knowledgeable ear to evaluate pitch accuracy and phrasing is invaluable since self-assessment can prove difficult. A dedicated voice teacher collaborates closely with each student, evaluating their current level and customizing lesson content to expedite progress and achieve individual goals most effectively. 
Helpful Insights
Meet a Few Of Our Teachers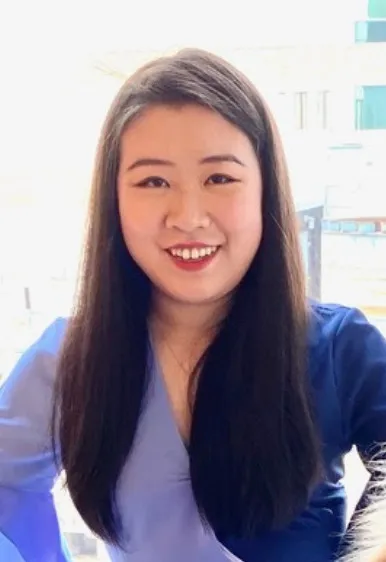 Piano, Trumpet, Music Theory, General Music
Bass, Guitar, Piano, Music Theory, General Music
Piano, Voice, Musical Theatre, Songwriting, Music Theory
Drums, Percussion, Woodwinds, Brass, Music Theory, Adjudication
Trombone, Trumpet, Other Brass, Piano, Music Theory, General Music
Guitar, Piano, Bass, Songwriting, Improvisation, Music Theory, General Music
Piano, Guitar, Drums, Voice, Ukulele, Songwriting, Audio Production, Music Theory, General Music
Saxophone, Oboe, Flute, Clarinet, Music Theory
Voice, Piano, Music Theory, General Music
Viola, Violin, Piano, Keyboard, Music Theory
Everyone Can Learn to Sing
How difficult is it to learn to sing?  What age should a child start vocal lessons?
Learning how to use one's voice can benefit people of all ages and skill levels. Students often find that they will gain confidence and intimacy with their voice as they progress through their vocal lessons. This often translates to other areas of life such as public speaking and interpersonal relationships. 
In beginner singing lessons, music teachers often focus on the fundamentals of vocal production such as learning the correct breathing process as well as learning the layout of the vocal mechanism. Vocal students will learn about techniques such as breathing from the diaphragm and proper breath support. Singing teachers will also focus on the fundamentals of music, such as scales, key centers, and time signatures by practicing solfege and vocal-warm ups with students. As students progress, they will learn songs and develop repertoire that they can perform in a variety of contexts.  
Vocal Lessons for Kids
While every child is different, all children benefit from starting singing lessons at a young age. Studies have shown that voice lessons and music lessons in general provide several benefits to the developing child throughout adulthood, including strong verbal skills, higher self-esteem, higher test scores, and better overall school and work performance later in life. Children as young as three can begin to learn to use their voices and build a foundational relationship with music that will develop over the course of their lives. 
Vocal Lessons for Adults 
No age is too old to learn how to sing the songs that one loves, or to give new depth to the songs that one already knows. At Forbes Music, we believe that any time is the right time to begin singing lessons, whether the student is 5, 25, or 75. Music lessons do not only benefit the young; studies have proven music to delay cognitive decline as well as providing a positive impact on working memory capacity and processing speed. Older learners will find voice lessons to be a great help to their mental health and general well-being. Regardless of age or motivation, at Forbes Music, we work to find a singing lesson plan that aligns with your schedule and skill level.
Helpful Insights
"In this new weird stage of life we are all in, Skyping for piano lessons is going well. Thanks to you and Adrian coordinating. It is a welcome addition to our day – and really nice to see a familiar face."
"I recommend Forbes to all of my friends! They do the hard part of vetting quality teachers and working with your schedule. They make it easy for us as a family to remain dedicated to having our child learn an instrument and love it!"
"My daughter has been taking voice lessons form Forbes and her singing has become more controlled and dynamic, and yet the natural quality of her lovely voice has not been obscured, rather, it's been enhanced under the sensitive tutelage of Vickie."
"Forbes Music Company is very professional. They make lessons very easy, and the teachers and staff are very kind and helpful. Very highly recommended!"
"I was so impressed and delighted by the experience I had! I was thoroughly impressed by the experience and would highly recommend to anyone looking for music lessons. I grew in confidence in just three lessons!
"Being an instructor for Forbes Music Company has been the best experience. Their support for their staff transcends to the success we as instructors are able to deliver to our students."
"My kids used Forbes music teachers for 5 years now. They are excellent, the recitals are fun, also the staff is very easy to deal with, have good payment options. Recommended!"
"Top notch organization and group of music professionals. Had a great experience from reaching out for information to scheduling and taking lessons."
"My teacher has been incredibly helpful. My voice has noticeably changed. I had a performance last weekend and woke up the next day ready to sing again. This was huge – I normally lose my voice! Very grateful to have her incredible ear and talent every week."
"We really like Ms. Samantha. Eshaan is doing well! Thank you!"
Cost & Time Investment for Vocal Lessons
How long will it take me to be a better singer? How much will I need to practice? 
In-home and online singing lessons are an investment in the amount of time that you will spend in the lessons as well as practicing outside of the lesson. In order to get the most out of your lessons, it is important to have time to set aside to practice during the week. Vocal improvement tends to be correlated with the amount of time a student practices outside of a lesson—but it is also important to spend time resting the voice after practice. The ideal practice schedule is something that a private vocal teacher can help you establish. While singing lessons are an investment in cost and time, they are worth it if you consider both the long term health benefits of taking music lessons, as well as the day-to-day joy that exploring one's voice can bring.
How much is vocal equipment? You can expect to have some small costs in terms of equipment for private online or in home vocal lessons. An advancing beginner student will benefit from a USB microphone and a good pair of headphones, which can be purchased inexpensively for under two hundred dollars. Many people find that Apple's earbuds with built-in microphone are also a good, relatively inexpensive option.
How much do voice lessons cost? The cost of voice lessons may differ depending on your area, the length and frequency of lessons, and potentially a long term scheduling plan. There are many ways to find an affordable teacher that accommodates your needs, budget, and skill level.
Helpful Insights 
Highest Client Happiness Index™
Forbes Music has the highest client Happiness Index™ in the industry and gives you the confidence to know you're in good hands. With proven results and satisfaction, Forbes Music Company provides an unmatched private lessons experience either in-home or online, with the best teachers anywhere. We go beyond the notes to teach some of life's greatest lessons.
Ready to Start Learning Music?