The quintessential orchestral instrument, violin has a special place in music history with it's vast repertoire, versatility, beautiful sound, and powerful melodic qualities. Violin is often the first instrument many orchestra students learn early in elementary school. Today, students have many options for learning violin—including in-home lessons, group lessons, and online violin lessons.
The demand for online violin lessons has increased dramatically, given that more people are spending time at home and seeking services that avoid in-person interactions. And thankfully, online music learning has come a long way recently, with improved technologies that enhance the experience. Violin teachers have adapted to meet this rising demand for online violin lessons, creating and perfecting new ways to engage students, communicate concepts, and improve efficacy. While the virtual marketplace has given potential students more options for violin lessons, the intimidating supply of teachers available means that it can be tough for someone at any level to know what they are looking for. At Forbes Music, we work closely with our teaching partners to pair each student with the online violin teacher that best suits their personal music learning needs.
Here is a brief overview of what potential students should expect, as well as a guide to help you decide if online violin lessons are right for you.
Learning Violin Online vs. In-Home Lessons
When deciding between in-home violin lessons and online lessons, it's important to consider goals and learning styles. Anyone can learn to play violin, but a few important points are worth consideration. 
Can you teach yourself violin with online tutorials?
Self-guided study of any instrument has significant challenges. Technical aspects can easily be overlooked, and with poor technique can often come bad habits or even physical pain or injury related to bad mechanics. Learning to play the violin is no different. From posture and holding the instrument, to arco and pizzicato techniques, private violin lessons can be critical to building the solid foundation needed to excel. Even simple theoretical concepts, without in-depth explanation from a violin teacher can leave students confused, stymying growth and development, and more importantly, the fun that comes along with it. A talented violin teacher likely has the chops and experience to help students overcome any challenges they face. Both online violin lessons and lessons in-home can offer excellent results with unmatched convenience.
How do online violin lessons work?
The violin is unique with many elements teachers and students must consider in their learning process. And while in-home lessons have benefits, anyone can also learn violin online. Beyond tuning and instrument care, beginner violin lessons will likely focus on holding the instrument and bow, and practice making sounds. Like any music lesson, a teacher will work with students through a variety of stages including warm ups, sight-reading, technical exercises, repertoire, and performance attributes. 
With virtual violin lessons, preparation is important. Having your instrument tuned ready to play and your bow rosined will save time and help
make your online music lesson more efficient
. It is important to have goals in mind to discuss with an instructor, and take notes as needed to ensure everything discussed is remembered. An experienced violin teacher will likely send a follow up with notes covering the lesson content, helpful tips to remember and homework assignments to work on before the next lesson.
A key benefit of online lessons, as opposed to violin lessons in-home, is that the student is not limited to a single local teacher available in their area. Sometimes the best violin teacher for a student is in a different city or even region. In this case, the student will benefit from specifically online lessons.
Is a violin teacher worth it for online lessons?
While the greatest violinists make it look easy, learning the violin can be difficult without proper guidance. And while videos and online tutorials are easily accessible, they lack the personal interaction that can be instrumental to success. Personalized feedback is important in the early stages of learning to play the violin, so all the nuances can be addressed thoroughly before issues and bad habits develop. Often a beginner lacks the knowledge or foundational skills to benefit from videos, and without proper guidance they can often be misdirected from what they see – or think they see. Until the ear and general facility is well developed, videos can lack significant elements to help those just starting out. Since every student learns at a different pace with different challenges to overcome and preferences of music to study, there is no one-size-fits-all solution. A private teacher will be able to help navigate the unique learning path of a particular student, ensuring their learning trajectory stays on course. 
Meet a Few Of Our Teachers
Guitar, Piano, Bass, Songwriting, Improvisation, Music Theory, General Music
Piano, Flute, Music Theory, General Music
Guitar, Bass, Ukulele, Songwriting, Improvisation, Music Theory, General Music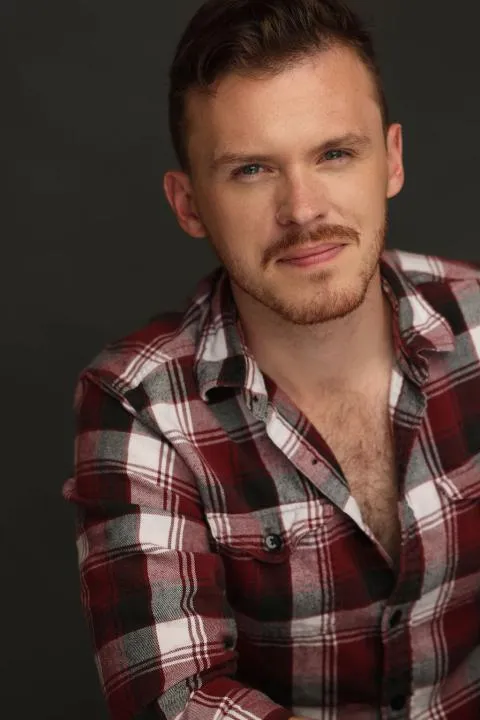 Piano, Voice, Music Theatre, Music Theory
Violin, Viola, Guitar, Piano, Voice, Songwriting, Improvisation, Music Theory, General Music
Voice, Piano, Music Theory, General Music
Voice, Piano, Musical Theatre, Music Theory, Songwriting
Piano, Violin, General Music, Music Theory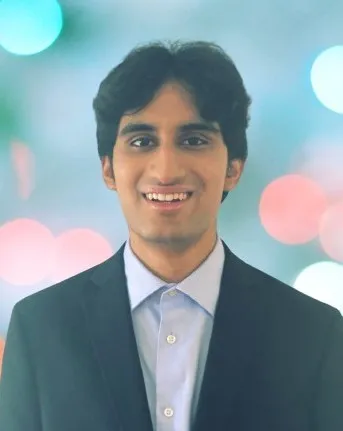 Piano, Keyboard, Music Theory
Guitar, Piano, Songwriting, Music Theory, General Music
How Skill And Age Relate To Violin Lessons
Violin is an instrument that anyone can learn at any age. The benefits are endless, and go beyond simply learning beautiful pieces of music. Violin lessons for kids can help them build confidence, fine motor skills, and improve many aspects of learning and brain development. These benefits ultimately translate into stronger communication skills, problem solving, and better overall test scores and school performance – bottom line, music can help make you smarter. 
And the brain-boosting benefits of learning to play a musical instrument aren't just for kids. Learning violin as an adult will strengthen coordination, balance, reasoning skills, and improve cognition. Violin lessons for adults have shown to also improve problem solving skills and work performance.
What age should a child start violin lessons?
All children can benefit from starting violin lessons at an early age. Much will depend on the child's personal development, fine motor skills, and interest overall. Studies have proven that violin lessons for children have benefits that extend throughout adulthood. Children as young as three years old can begin to learn violin and build a foundational relationship with music that will develop over the course of their lives.
What should a beginner violinist learn?
Violin lessons for beginners will often focus on the fundamentals of the instrument, holding it correctly, posture, and arco (bow) technique. Simply making a sound requires engaging many senses and executing good technique. Often the question is asked, is violin hard to learn? The answer lies in how it's taught and the effort put into working on material covered in the lessons. 
Mechanics play a crucial role in the early stages of beginner violin lessons. Developing an ear to recognize pitch, and the technique to produce a quality sound with the bow are two very important concepts that will be covered. Students can expect elements of different methodologies to come into play, like the Suzuki method, Russian method, and more contemporary methods as well. Combining traditional and contemporary repertoire is a great way to keep the interest level high for the most discerning students. 
Beyond basic fundamentals, students will learn how to locate and play notes on the fingerboard, simple scales and finger exercises as well as more complex bowing (arco) techniques. Teachers will also focus on the fundamentals of music, such as key centers, time signatures and reading music. As students progress, they will learn songs and develop repertoire that they can perform in a variety of contexts.
Can adults learn to play the violin?
Learning to play violin is a lifelong goal. Developing the skills to do so can begin at any age. No age is too late to start learning violin, and a great teacher will help accelerate the learning process. While learning is a lifetime endeavor, playing the songs you love should take a lifetime. At Forbes Music, we believe that any time is the right time to begin violin lessons. Violin lessons for adults have significant benefits to overall health and well being. Studies have proven music to delay cognitive decline as well as providing a positive impact on working memory capacity and processing speed. Adult violin students will find violin lessons to be a great help to their mental health and confidence.. Regardless of age or motivation, at Forbes, we will work to find a violin lesson plan that aligns with your schedule and skill level.
"Forbes Music Company is very professional. They make lessons very easy, and the teachers and staff are very kind and helpful. Very highly recommended!"
"I was so impressed and delighted by the experience I had! I was thoroughly impressed by the experience and would highly recommend to anyone looking for music lessons. I grew in confidence in just three lessons!
"The company really cares about its teachers and the staff makes sure to know both teachers and students on a personal level. I am so grateful for such an incredible and fulfilling experience!"
"Being an instructor for Forbes Music Company has been the best experience. Their support for their staff transcends to the success we as instructors are able to deliver to our students."
"My kids used Forbes music teachers for 5 years now. They are excellent, the recitals are fun, also the staff is very easy to deal with, have good payment options. Recommended!"
"Philip is such an amazing trombone teacher. We are so lucky he was able to work with our son. It kept him up to speed during pandemic!"
"They have a significantly better starting pay than their competitors. I also seamlessly transitioned to virtual lessons as a result of Covid-19, and my pay has not been affected."
"I have been a teacher with Forbes Music for years. The company is fantastic. Forbes gives teachers scheduling freedom and they do the hard part of finding students so I can maintain a consistent paycheck. Anybody looking to teach should consider working through this company."
"Both of my children have been taking piano lessons and we couldn't be happier with their progress. My kids are both really proud of what they've been able to accomplish and so am I."
"When the pandemic hit, Forbes quickly adapted online. Not only did this help music teachers stay financially stable during unprecedented times, but allows students to continue learning."
Cost And Time Investment for Violin Lessons
The cost of learning an instrument like the violin can vary significantly depending on the types of lessons and equipment involved. Learning violin, and any instrument, takes time, consistency, and requires patience. When asking how long to learn violin, consider how much time can be dedicated to perfecting the craft. 
How much should a violin cost?
The cost of a violin depends on whether it's rented or purchased, the brand, origin, and craftsmanship. Student models are far less expensive than professional models. Renting a violin may be the perfect solution for a beginner violin student. As a general rule of thumb, renting a violin will likely cost anywhere from $15 to $50 per month. For a beginner or child, purchasing a student violin model should cost less than $500. Violins in the intermediate range can cost from $500 up to $2000. Advanced violinists are likely to spend over $2000, and professional models will likely range from several thousand to tens of thousands. 
How much are violin lessons?
The cost of violin lessons may depend on the amount of time scheduled, whether the lessons are in-home or online, and the commitment level or scheduling plan of the student. While a 30 minute violin lesson may be less expensive than 60 minutes, lessons generally get proportionately less expensive the longer they are. Additionally, making a commitment for a month, a semester, or a year, could likely reduce the cost per lesson. Definitely consider a longer commitment to reduce the cost burden. Online lessons may also come at a lower cost, since the teacher may not need to factor in transportation. 
Are violin lessons worth it?
Absolutely. Typically, once per week is the best frequency for private violin lessons. More serious students may wish to schedule multiple times per week. Preparing for auditions, recitals, or performances may also require a more frequent schedule. However, in order to get the most out of your lessons, it is important to have time to set aside to practice during the week. Improvement is directly correlated with the amount of time a student practices outside of a lesson. Taking time to practice violin will inevitably help accelerate learning, thereby taking fewer lessons to ultimately achieve your goals of learning to play certain pieces of music. 
Highest Client Happiness Index™
Forbes Music has the highest client Happiness Index™ in the industry and gives you the confidence to know you're in good hands. With proven results and satisfaction, Forbes Music Company provides an unmatched private lessons experience either in-home or online, with the best teachers anywhere. We go beyond the notes to teach some of life's greatest lessons.
Ready to Start Learning Music?